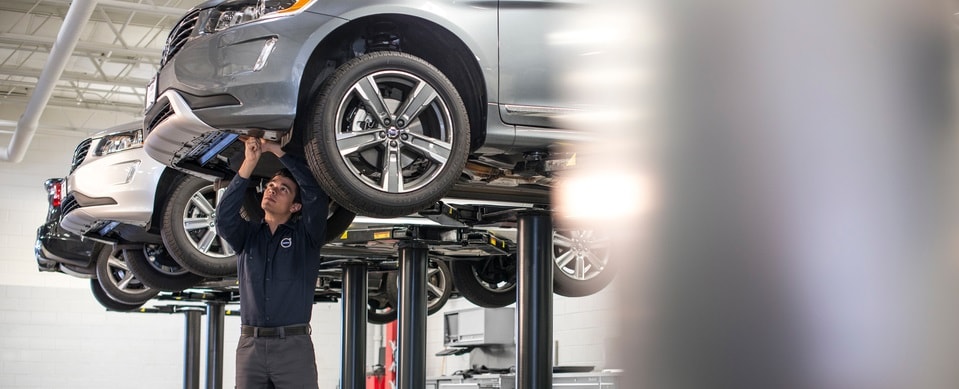 Keep Your Brakes Maintained for Safe Stopping In your Volvo
Your Volvo is an investment, and when you invest as much time and money as you do into a new or used vehicle, it is important to maintain that investment. Vehicle maintenance is one of the most important parts of owning a car, and after some time, your Volvo will need some things to be refilled and replaced. One of the key parts of maintaining your Volvo is keeping up with your regular brake service near Orlando.
Brake maintenance is critical in keeping a safe vehicle that stops efficiently every time. After a while, the brake fluid in your vehicle will get old and begin to leave a contaminated and dirty hydraulic fluid that slowly destroys your brakes. When you go a long time without receiving brake service, your brakes can begin to malfunction and show signs that maintenance is necessary immediately, such as if your brakes begin to stick or seize up, or if they are rusty or dirty, or make a lot of noise when you press on them. Any of these issues can signal or lead to a much greater problem that should be addressed as soon as possible to secure not only your safety, but the safety of any passengers or cargo you may have in the vehicle.
Brake maintenance should be taken seriously and done regularly to keep your vehicle in its best shape for the safest and maximum performance. You can expect to need to have your Volvo come in for brake service every 20,000 to 50,000 miles depending on your driving patterns and weather conditions or if you experience any noises or malfunctions.
Visit The Volvo Store Today!
Brake service is important, and if it's been a long time since your brakes have been inspected, you may benefit from visiting us at The Volvo Store in Winter Park for an inspection or brake maintenance on your Volvo. If you're in Sanford or Apopka, feel free to schedule services online, check out our current promotions, and learn about our after sales offers.
Contact Us!
* Indicates a required field
Hours
Monday

9:00AM - 7:00PM

Tuesday

9:00AM - 7:00PM

Wednesday

9:00AM - 7:00PM

Thursday

9:00AM - 7:00PM

Friday

9:00AM - 6:00PM

Saturday

9:00AM - 6:00PM

Sunday

12:00PM - 5:00PM